Your eyeglasses for free!
Your eyeglasses for free!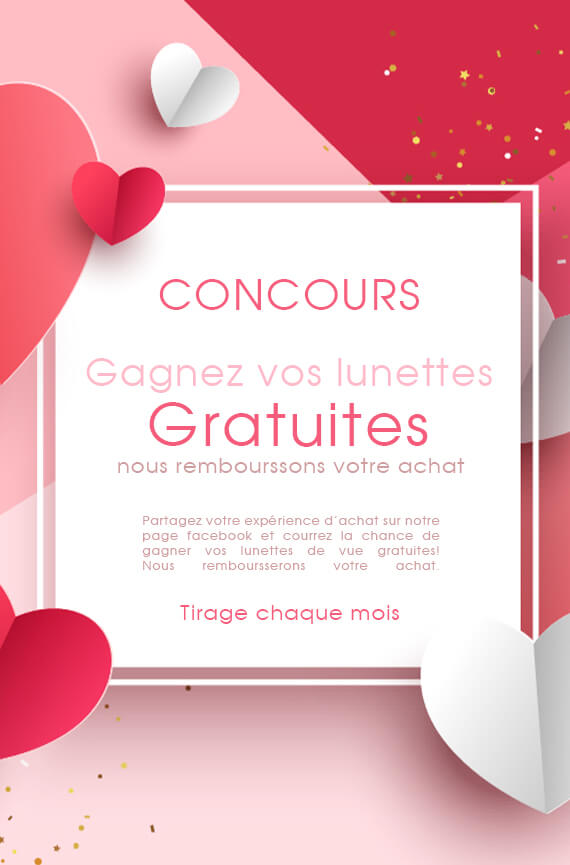 By Pourquoi Pas eyewear, you have the opportunity to win your glasses!
It could not be easier !
Take a picture of your glasses bought at Pourquoi Pas Eyewear and register online on our site by clicking on the button below. Follow the steps and click on the button to share your photo on your facebook.
Each month we draw a winner from the participants of the previous month and the lucky winner will be reimbursed for his pair of glasses!
The draw takes place on the last Monday of each month among all the entries received between the first and the last day of the previous month. The photo taken to participate must still be visible and published on the participant's facebook page on the day of the draw. The winner will be notified by email in the days following the draw.